Pinnacle Group provides solutions that include discovery, design, and facilitation to support organizational goals and help build a learning culture.
We use and administer several established and well researched assessments such as DiSC®, MBTI®, CliftonStrengths, TalentSmart® and also create custom assessments based on the specific needs of your organization.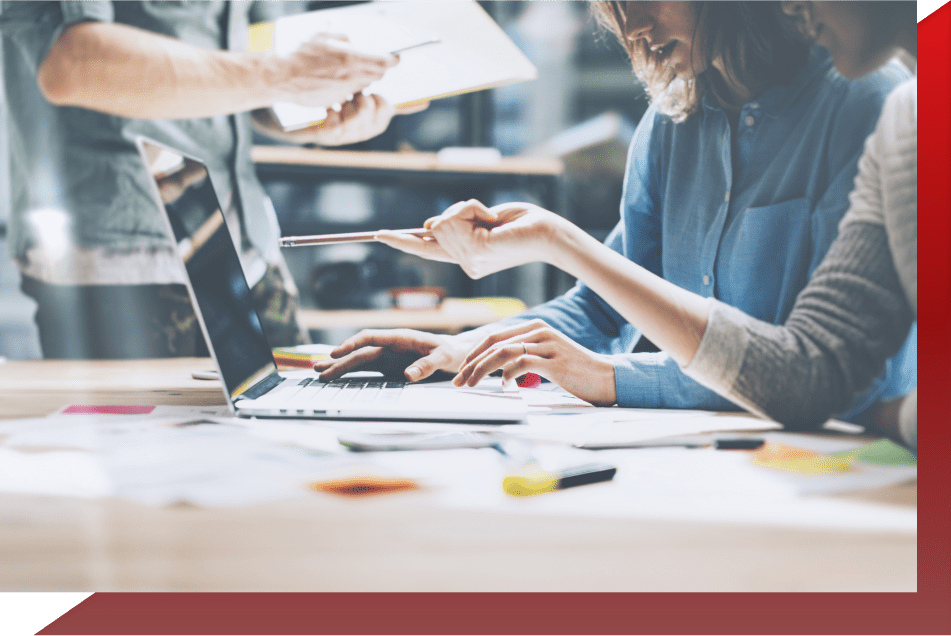 Our programs focus on key elements that support
Leadership
Development
Pinnacle provides formal and informal leadership development programs for all levels of leadership, including our exclusive PG Leadership Sprint™ program.

People-Management
Development
Pinnacle provides comprehensive management development programs, including our Management Essentials program and our Emerging Leaders program.

Career & Individual
Skill Growth
Pinnacle provides individual and team coaching, as well as development programs, to help your teams take ownership of their development. We can also help your organization to build a learning culture to support continuous growth.

Behavior & Skill
Development
Pinnacle designs and facilitates a wide variety of professional development topics that support individual growth. Programs can be facilitated virtually or on-site, for any sized groups, using a variety of learning methods, customized to your organization's needs.

Team
Development
Pinnacle works with intact and cross-functional teams to build common skills and language, and enhance team camaraderie through customized team-building activities.

Organizational
Change
Pinnacle provides organizations with support around change initiatives and change management skills through organization-development activities, communication support, and facilitation of change management and agility training for all levels.

Culture & Engagement
Initiatives
Pinnacle conducts assessments, focus groups, interviews, and other discovery activities that gain insight into culture and engagement data. In support of your organization's desired outcomes, Pinnacle provides program design, development, communication, and training.

Succession
Planning
Pinnacle works with organizations on the design and delivery of succession planning programs for all levels of leadership. We work with you to deliver comprehensive development for your current and future leaders through our professional, management, and leadership development programs that support your organizational goals and priorities.

Workforce
Planning
Pinnacle helps HR and senior leaders identify strategic priorities, analyze risks and opportunities, and diagnose talent risks. We partner with your HR and leadership teams to support your execution of business strategy and address talent needs uncovered during the workforce planning process.

People-Management
Development

Career & Individual
Skill Growth

Behavior & Skill
Development



Culture & Engagement
Initiatives


Need more information for a specific service?
We´ll guide you