Leaders and researchers will look back with a diagnostic eye on the year 2020. Decisions will be dissected to determine how different leaders across organizations handled a pivot in their business strategies. Many leaders will have changed their entire business model to meet new opportunities. For some organizations, new products or services will have been implemented because a need to serve their communities emerged. Most organizations will have innovated as a strategy for generating continued revenue streams in changing market conditions. Join Pinnacle Group's, Learning and Development Consultant, Suzanne McCall, as she facilitates an interactive and informative session on how leaders can foster creativity and innovation within their organizations.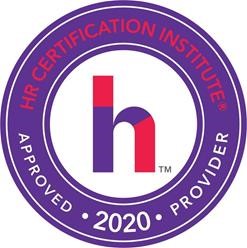 To register for the 1-hour engaging webinar, complete the registration form below. You will receive the link for this session from Michele Burns. Feel free to contact Michele via email or 610.930.2120 x102. See you then!
For certified HR professionals, this webinar has been approved for SHRM and HRCI continuing education credit.