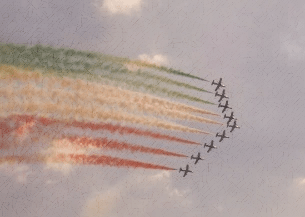 Our intern Anna, an eager and hardworking young adult, jumped into our world and taught us more than we could have imagined. Below she shares her experience.
The first day of any new experience is always the most promising. There's nothing more exciting than the rush of taking that first step into a new adventure, but it can be daunting. As someone who was exploring the work world for the first time, I had no idea what to expect.The Pinnacle Group team was extremely welcoming and helpful in easing me into my role as an intern. Throughout my time there I was able to experience different elements of the company, client relations, program design, and business development.
One aspect of the business that I found especially enlightening was the relationship building process with current and potential clients. Getting to understand what people look for in training and development programs and what they hope their teams will get from it was very eye opening for me. The importance of training really started to click when we were discussing an upcoming program that focused on how different communication styles can impact project teamwork. I found myself surprised at how easily this problem could be solved with effective training.
There are many benefits of working with an experienced team focused on developing others in the best interest of their organization. During my time at Pinnacle Group I discovered more about myself, I was able to have many good conversations with professionals in the training world and learned what it means to be part of a close-knit team. This opportunity showed me how I could fit into a team and gave me a genuine sense of excitement for the future.